I have one of these 4/8MB Fast RAM cards for my A1200, it's this one:
http://amiga.resource.cx/exp/marpet1208
(There are some other card variants with similar options, not sure if this work for all, haven't tested.)
This is a simple push button switch mod to change between 4MB and 8MB RAM depending on if you are going to use the PCMCIA (PC card) slot or not.
Hold the button for a while during boot/reboot and you will get 4MB Fast RAM (as detected by the ROM) where the PCMCIA slot works, default boot is 8MB Fast RAM where the PCMCIA slot is not usable. Practically this usually means pressing Ctrl-Amiga-Amiga (hardware reset) and then press and hold the button for a few seconds during boot to select 4MB Fast Ram (in my case I do it to use an inserted network WiFi PCMCIA adapter).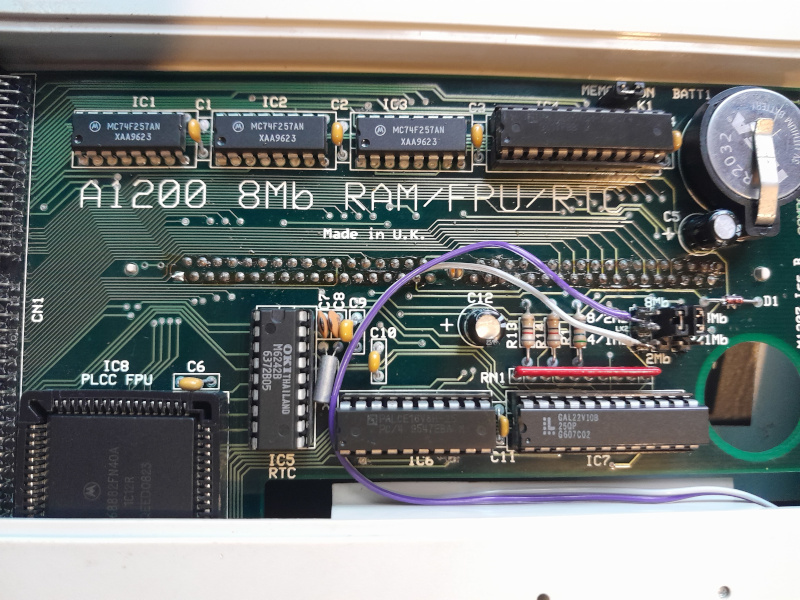 Card as seen inserted in A1200 slot.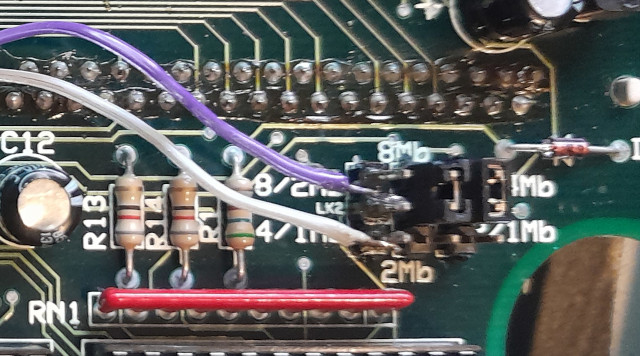 Here's a closeup of the jumper settings to make this work.
If it's not clear in the image above, the switch wires are soldered to the lower two pins, top one is not connected. The two jumpers are in the top position.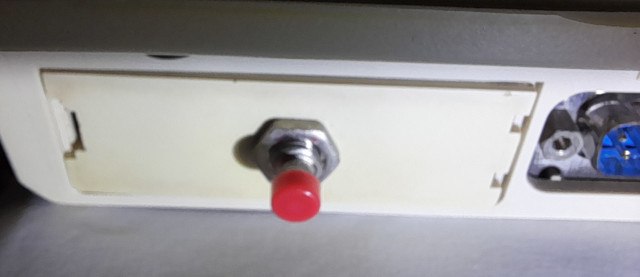 Push button switch installed on the A1200 case lid on the back.
Alternately a toggle switch can be installed, then there is no need to hold the button during boot, but after testing both I went with the push button due to the small lid not being robust enough for the toggle switch action.