Hello,
All removable chips working fine (checked with working pcb). Changed agnus socked and few chips resoldered.
With kick 1.3 screen in green.
With kick 2.04 screen is yellow.
With DiagROM 1.1 i got screens below + screen of amiga monitor.
FIRST one is from good amiga 500. Second is the one from my faulty amiga, to see the difference.
The only difference is the amount of ram i think.
Good one: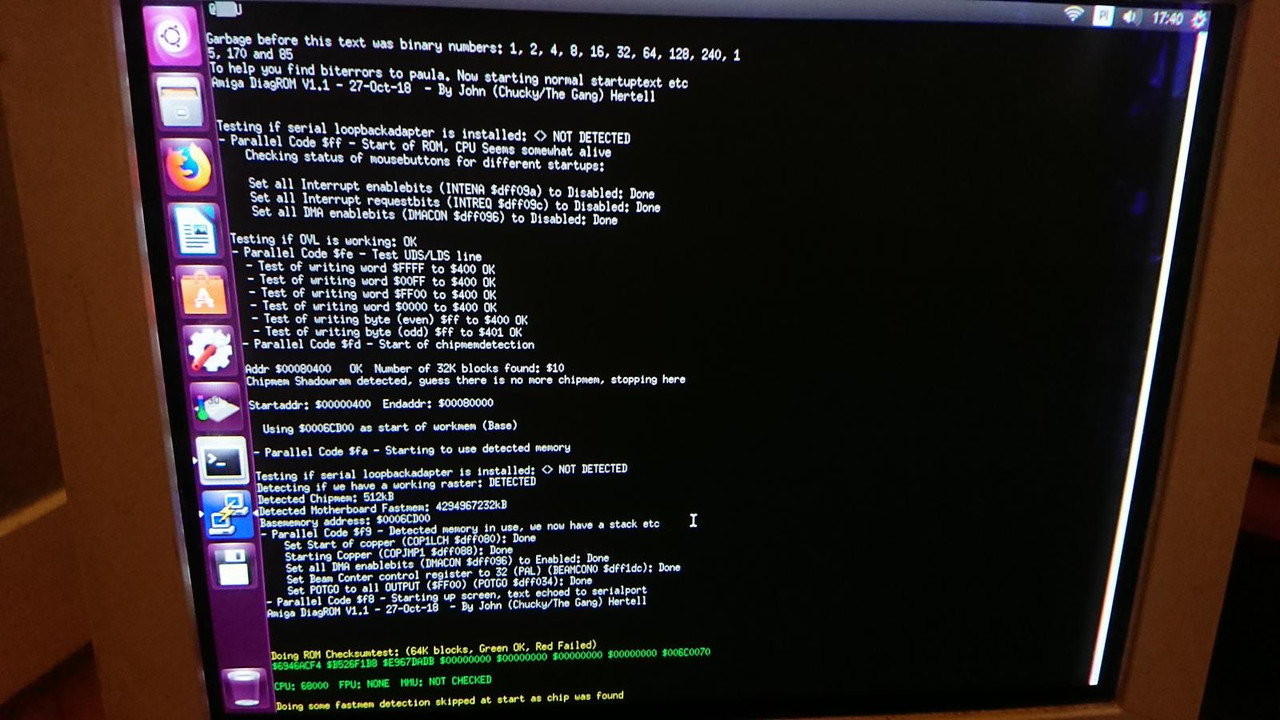 Faulty Amiga from topic: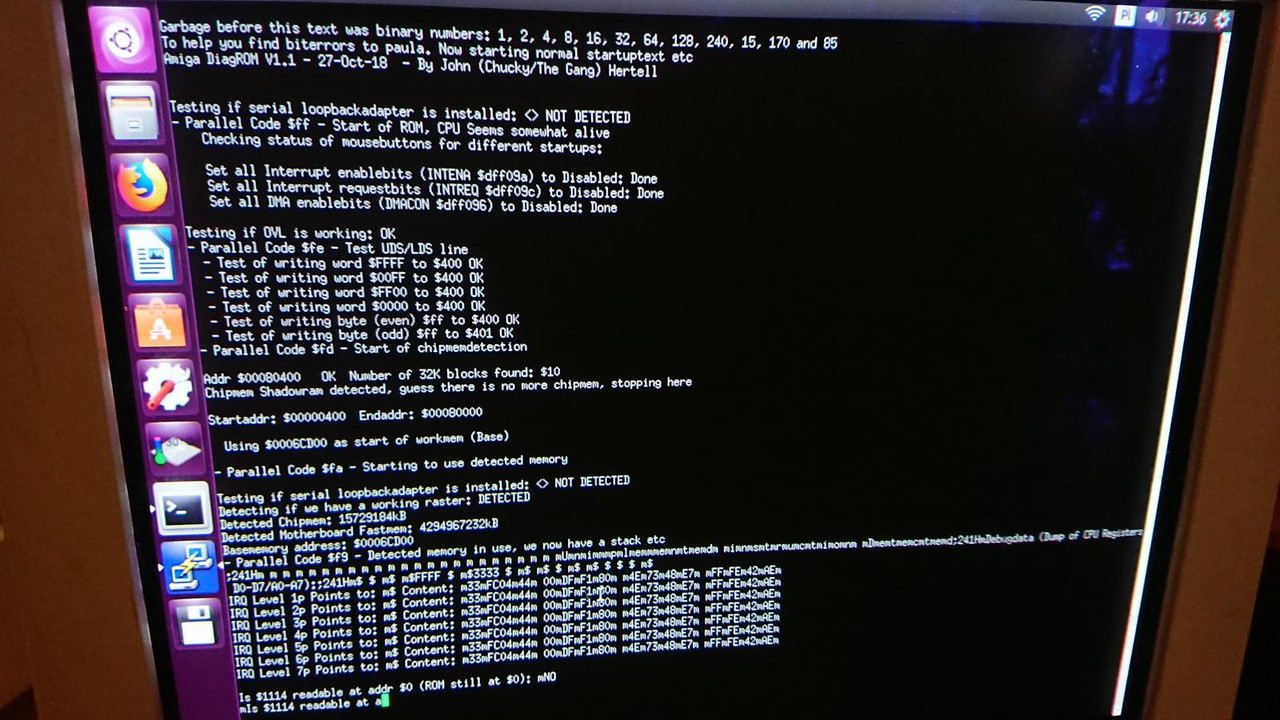 and rolling colors after boot: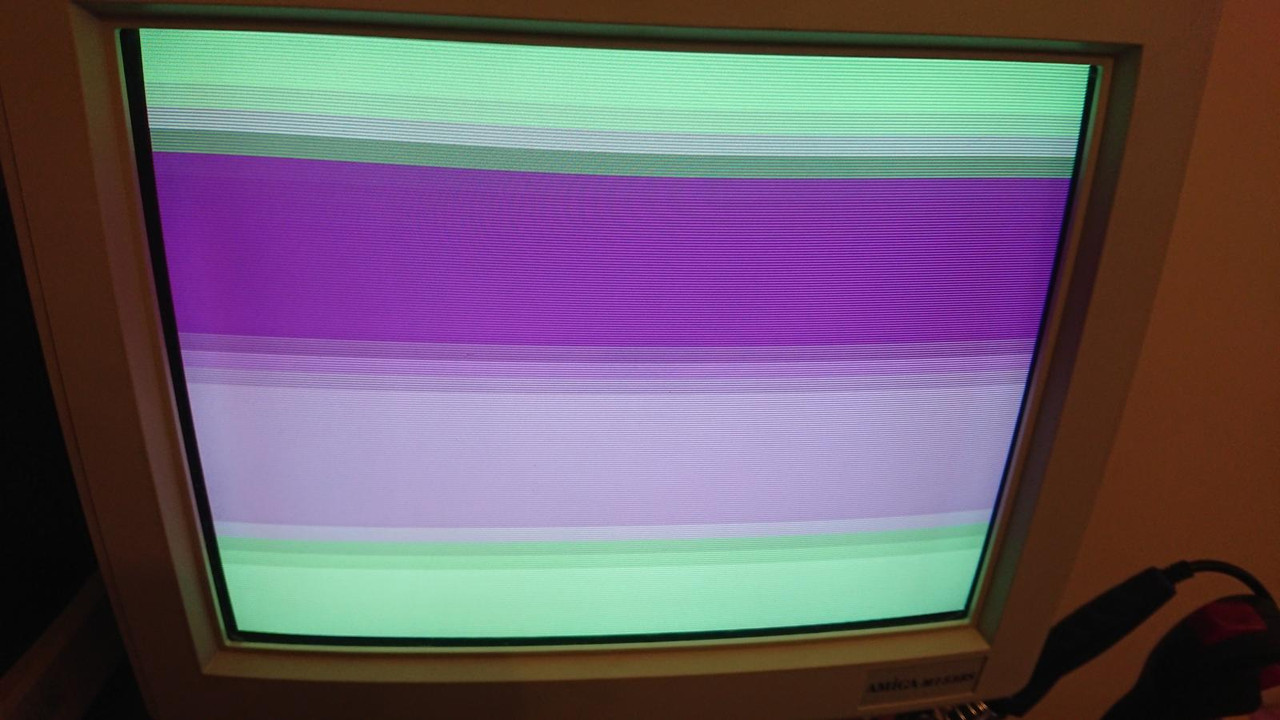 What could it be?
Thank you for help