I have tried to prepare a CF card under WinUAE for usage in my real Amiga through and USB reader. I got various errors, such as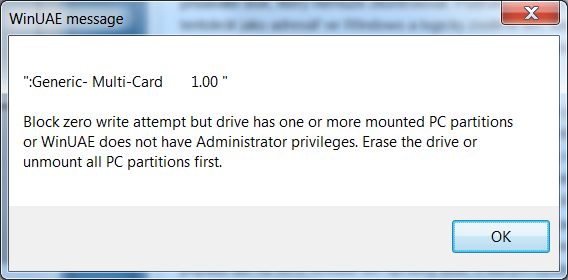 when I tried to save changes to drive in HDtoolbox. Then I learned that my CF has to be unformatted. So I downloaded a tool for erasing partitions and performed that on my CF card. Now WinUAE was happy with it, I normally mounted my CF as a harddrive, read/write and everything seemed to be okay.
I run WinUAE in Administrator mode.
I managed to read my CF configuration in HDtoolbox and saved it to the drive (status turned from Changed to Unchanged), so I went through the whole normal way and created partitions, filesystem etc. Until the final save (just before reboot), when WinUAE says this: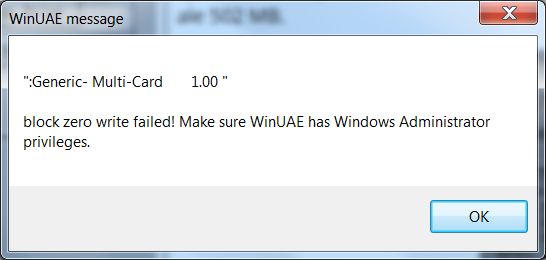 And now tell me why, when I run the program in Admin mode?