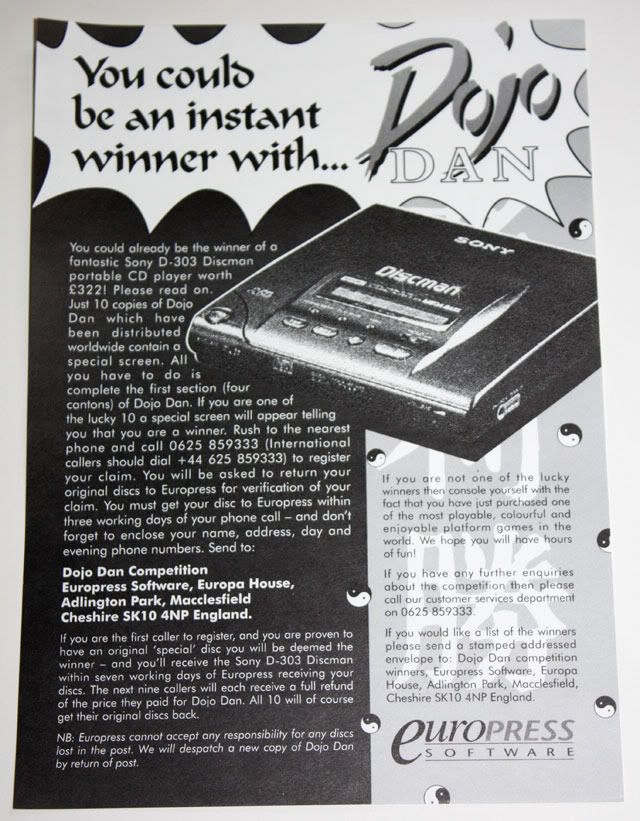 According to the box and leaflet inside Dojo Dan, a select 10 copies of the game featured hidden screens indicating a winning copy. Similar to that seen on a few copies of the US release of Vectorman.
What could be won was a Sony Discman worth £322. All you had to do was be the first to beat the first four areas (easier said than done due to the awful controls). Upon beating the levels a special screen will appear indicating a win prompting you to ring a number.
Does anyone know if this version has ever been seen or even better, ADF'ed and documented? Or was there any notification if anyone won the competition?