Hi!
I'm selling a spare A1200 I have here, I've cleaned and tested today and it's working perfectly. Ideal AGA WHDLoad started setup/machine.
The A1200 is Rev2b and has 3.0 Roms. I've installed Classic Workbench lite and will include the original 3.0 Workbench Disks. I have also installed the WHDLoad Games/Demos so it's ready to play right away. You will need your own WHDLoad Key though.
There isn't space for every game on a 4gb CF but you have over 2000, I was careful just to remove duplicates such as foreign versions of games so be aware of this if you buy
The Ram upgrade is an Amitek Hawk fitted with 68882FPU, there seem to be some issues upgrading this Ram board to 8mb so it is sold only as 4mb which means you can use PCMCIA without any issues and 4mb is still plenty for most WHDLoad Games
I'm looking for
£175 + P&P
for this A1200 which is sold as main unit only.
*Also listed on Amibay*
In the UK I can include a PSU, Mouse and Joystick to get you started. If you would like an RGB Scart lead it will be £10 extra
As you can see the overall condition is very good.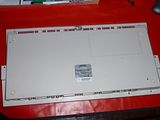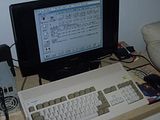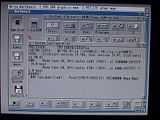 Thanks for looking!