Is anyone able to clarify what combination is needed to fix the A1200 Gayle bugs?
I have been looking at the Rev.1 schematics here:
https://www.amigawiki.org/dnl/schematics/A1200_R1.pdf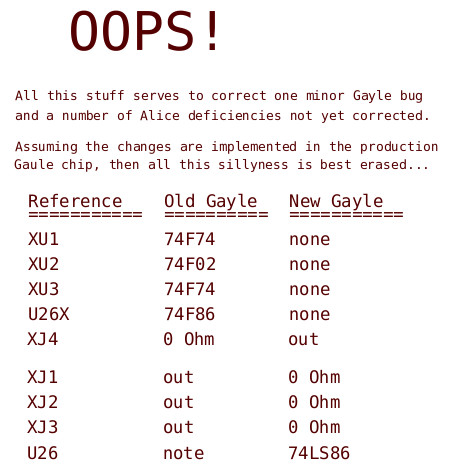 I have some questions about it.
1> From what I've read the "New Gayle" was never released so I would assume the configuration for "Old Gayle" is the most bug free configuration, but then when I look at Commodore boards they all appear to be configured for the new Gayle? was it just Commodore being stupid?
2> Under configuration for "Old Gayle" it simply says "note" for U26, what note is that? or should it read "none"?
3> Under configuration for "Old Gayle" it says U26X should be 74F86 but then later in the schematics U26X is listed as a 74LS86, so which is it?
I've looked at it over and over and I'm no closer to working it out.
Thanks.