Hi guys.
I have found a really nice tool on "megaboot-19xx-assassins-.adf"
Its called "Multi boot v1.0 by SPY from SENSOR"
It allows you to boot up to 9 files in NDOS mode
(There are some rules bound to it as shown in documentation).
Problem was it does not work with ram expansions so i created my own disk and included TUDE NOFASTMEMORY in it (Found on aminet.net). And that worked like a charm in WinUAE (Should also work on real Amiga's i think).
Before i knew it i created my own disk with those tools. (Credits of the tools goes to original creators of course).
I don't know how to code but i know how to create Workbench disks a bit.
My question is can i release it here?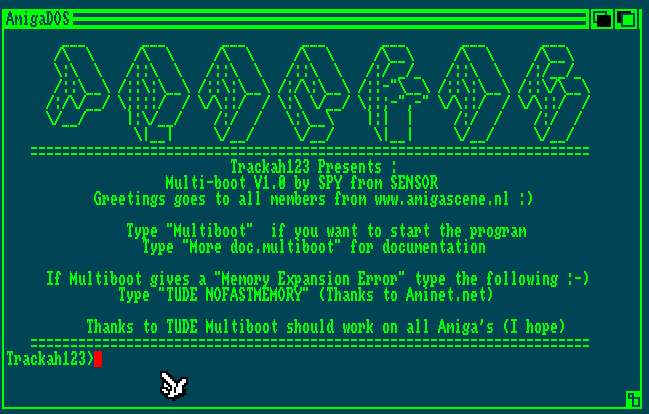 It worked with 2 separate Red Sector demomaker files, the 2nd demo was append in NDOS mode and they booted nicely after each-other. It does not always work, but i still have to figure that part out (probably a memory limit of some kind).
http://www.speedyshare.com/data/8078.../bootblock.adf
<- here a small test with Multi-boot tool.
The reason i want to release it is because i want to make a user-friendly NDOS-Creator disk for people that don't know how to code.
Also if anyone knows more awesome User-friendly NDOS tools please let me know