Just wanted to show other amiga folks what I have done to my A1200. I use a CF adapter for the HD and was tired of opening the case all the time so I made a slot in the back so I could easily remove the card when needed.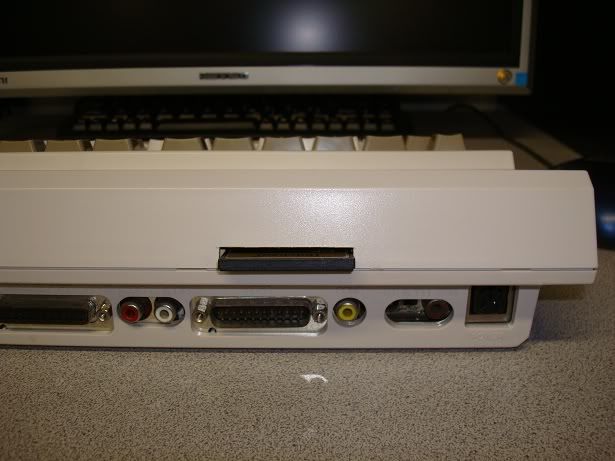 I also added an external 34 pin connection so that I wouldn't have to have a cable sticking out of the case to connect my HxC SD floppy emu. Once again just made a custom ribbon cable and mounted the pin header on the back.
I am in the process of trying to come up with an external case for the HxC as well. I'll post pics if I am successful.