Hello my fellow EAB'ers
I have decided to treat my wife for our 10th anniversary so I am selling some thing back to the community.
Here is my Falcon 1240 Accelerator with an MC68040@33 clocked at 40Mhz, I will also include the original XC040@25 Mhz and a 50Mhz Crystal.
This amazing accelerator has had its photo's taken for Amiga Format Magazine so she is a bit of a celebrity.
this card is upgradeable to an 060 with the addition of a 3.3v power regulator board and selecting jumpers on the card.
Sadly I cannot find any information on this, but it should be simple enough to buzz out the regulator pattern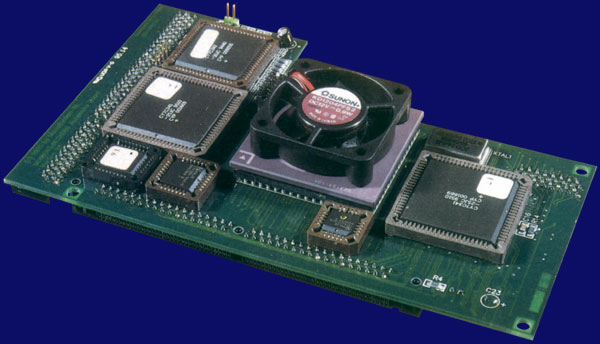 (stock photo)
This adapter also comes with a 60ns 128MB SIMM and can be yours for the princely sum of
£195
+ postage (paypal fees)
This item will be put of for sale on AmiBay soon.
You can PM me here or email me at
z373r0n@googlemail.com
thanks for reading