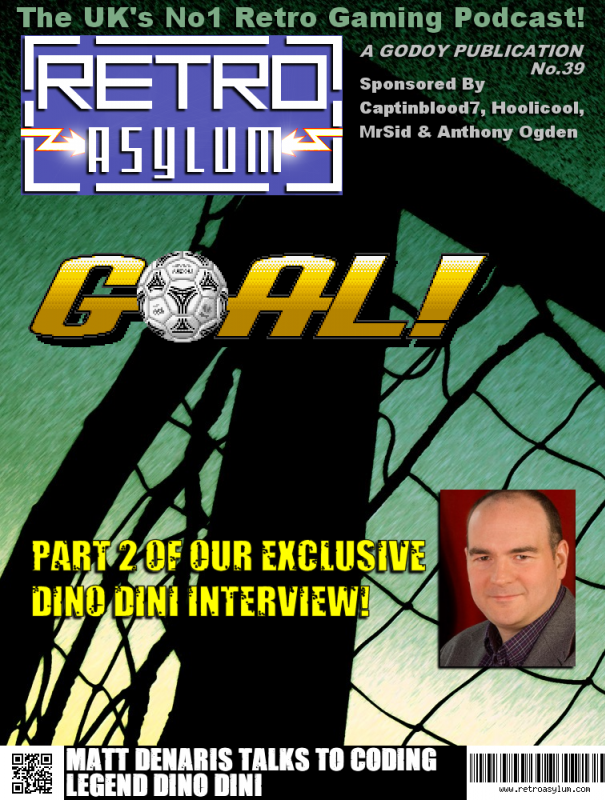 Retro Asylum returns with the 2nd and final part of the Dino Dini interview.
In this episode we cover life after Goal! Dino's admiration for David Braben, what games he's playing, his opinions on Kickstarter, music, future plans and talks about video games being an art form.
All this plus loads more Retro gaming goodness.
Big thanks to Dino Dini for taking part in the interview.
If you enjoy the show please comment and most of all please leave us a itunes review if you haven't already.
http://retroasylum.com/episode-39-di...erview-part-2/
http://retroasylum.podomatic.com/ent...22_59_12-07_00
http://retroasylum.podomatic.com/enc...9_12-07_00.mp3