Hello everyone,
This is my first post. Please forgive me if there is an answer for this already.
I'm currently mapping a PS2 pad for use with WinUAE / WB>GamesMenu V1.20
I was hoping someone could advise me on what Qualifiers are (in the Input Configuration menu) and how to use them?
I'm assuming they're for allowing two or more keys to be mapped to one button but I'm not sure how to implement it and it's starting to send me loopy.
Here is my Input>Configuration setup: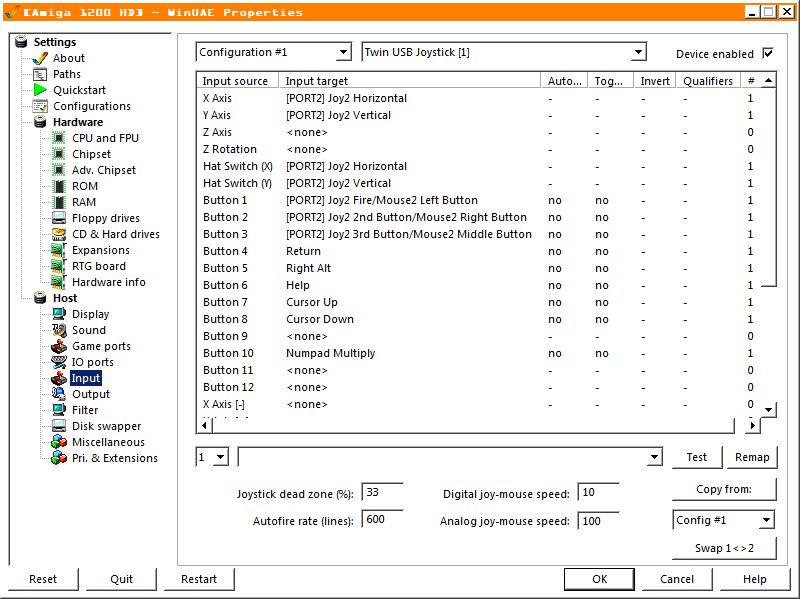 Is there a way to combine Button 5 (Right Alt) and Button 6 (Help) into one? i.e. Button 5 (Right Alt + Help)
EDIT:
Always forget to add something.
1. And a way to combine X Axis [-] to X Axis and Cursor Down.
2. What are <Custom Events> and how do I use them?
3. How do I implement F12 (PC)? I doesn't seem to let me map it.
Thanx for looking,
Sam