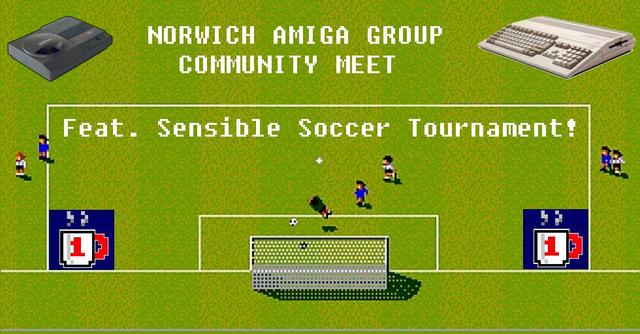 Venue:
One Life Left - Norwich Gaming Cafe, 21 St Benedict's Street, Norwich, NR2 4PF
Date:
Tuesday, 3rd July 2018, 18:00 - 21:30 (SWOS starts at approx 19:30)
Norwich Amiga Group invites you to their next community meet on 3rd July, for the first time at One Life Left!
Everyone is welcome to come along and support this free event. We'd love to help grow this retro community and are looking forward to seeing new faces coming along to join in and meet the regulars.
The group will be setting up Amiga hardware at the cafe for the evening - expect a strong hit of nostalgia on the night!
We'll also be hosting a casual Sensible Soccer tournament! This is just for fun but should give people a taste of some potential high-stakes events for the future! We expect to start this around 7:30pm so no rush for those people getting off work.
Over 18s after 6pm as alcohol will be on sale.
Facebook event here
If you're in the area at the time, please feel free to come and join us. I hope we'll be able to get a few machines set up with different things on them for people to play. It should be a fun evening with the potential of more regular events in the future should it go well. Come and say hi, grab a drink and beat us at a few games.