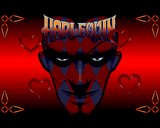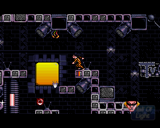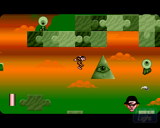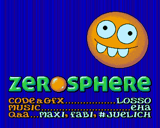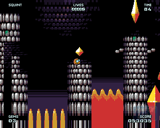 This month we have two platformers done in very different styles and released 23 years apart. Both top quality games that may be new to a lot of people.
Harlequin (1992) by The Warp Factory is a slightly surreal looking game set in a world of dreams and memories. Where it is your task to save the world from crumbling away. Run, jump, swim, float, bounce. 'H' turns off your space hopper! The rules for Harlequin are a little different than normal, please take a look below.
Zerosphere started life as a winning competition entry at Evoke 2015. A platformer that drastically alters your view of the world with a strange warping effect. Creating a new type of challenge when moving around. After the competition, a bit of tidying up led to a more complete version, which is the one we will be playing because it is freely available.
Then in 2018 an even larger commercial version came out on physical media, boxed and as a digital download. If you enjoy the free version on Leaderboard then consider buying the 2018 game with more levels and other additions. Available
from PolyPlay
.
Harlequin
* Get the highest score (percentage) you can.
* Credits/Continues work like lives, so use them.
* You are allowed to use the save game system for all badges (that includes scores). F2 to save. F1 to load. There are 6 slots. If you are using ADFs you will need a blank save disk.
* Recommend using WHDLoad to avoid disk swapping.
Zerosphere
* Get the highest score you can.
* We are playing the free version so that the score competition is fair and accessible to everyone.
* If you own the 2018 version you can play it for the beat the game badge only.
Round Ends:
23:59 (UK Time) on Monday 31st August 2020
Score Badges:
Post a screenshot of your score and write it nearby.
All scores must be achieved during this round without the use of save states, trainers, passwords or any other cheats.
No infinite score leeching.
Beat the Game Badge:
Finish the game during this round and post a screenshot of the ending as proof.
So long as you are not submitting a score, you can use continues, passwords, and in-game saves. Play the game as originally intended.
Downloads:
Never played here before? Why not? Chat, play, chill.
Harlequin
Code:





Zerosphere
Code:
 30,025 Biscuit